Equalizers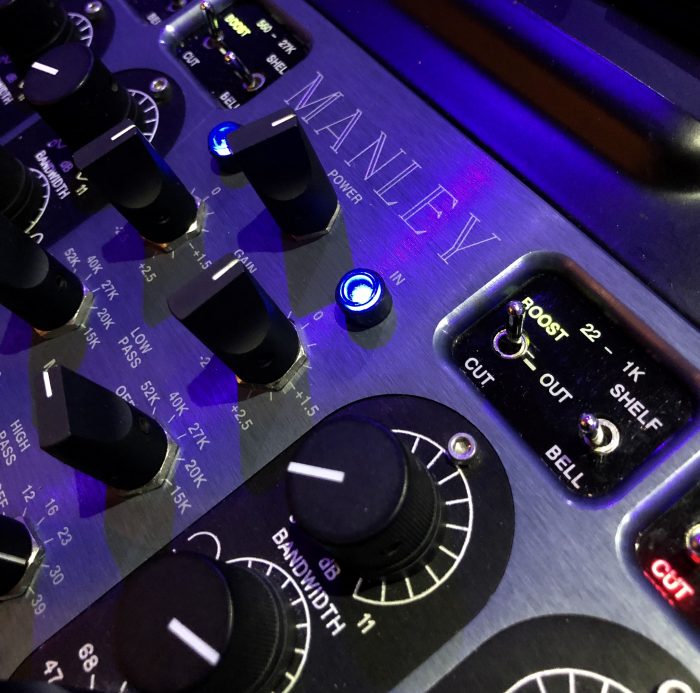 Manley Massive Passive Mastering Edition
My 2×4 bands passive parametric EQ provided with 6 tubes (2 x 12AU7, 4 x 6414) for a massive, clean and awesome sound shaping.. All knobs are stepped in ½ dB's. Always inserted in the chain!
For more info: https://www.manley.com/pro/msmp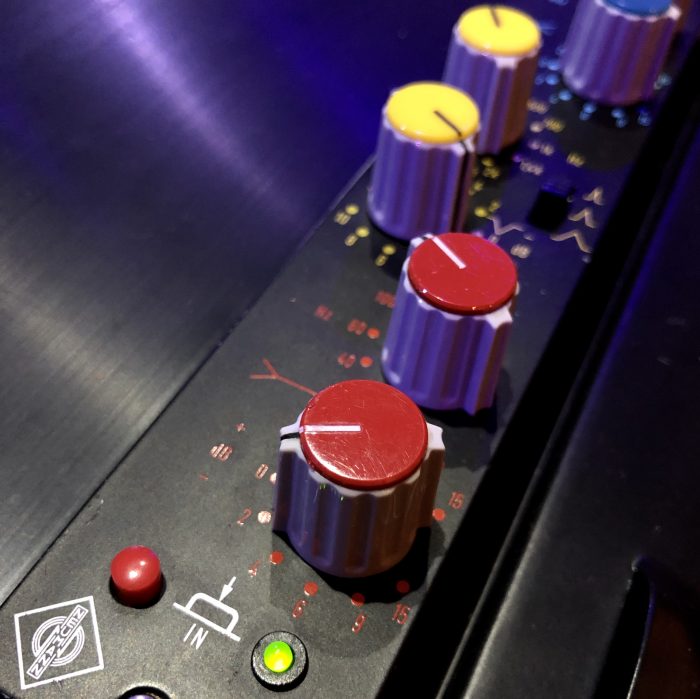 Neumann W495 B
Dual mono Neumann W495B: Mid 80's EQ often used in Neumann broadcast consoles in Germany. Got these "matched" pair from a Neumann VMS Cutting Console, which were used for the finishing cut or boost in the low/mid or top end before cutting vinyl.
These steady vintage EQ's are best described as: FAT Low End, Subtile Mids and Smooth Top End. All stepped in 2 dB's!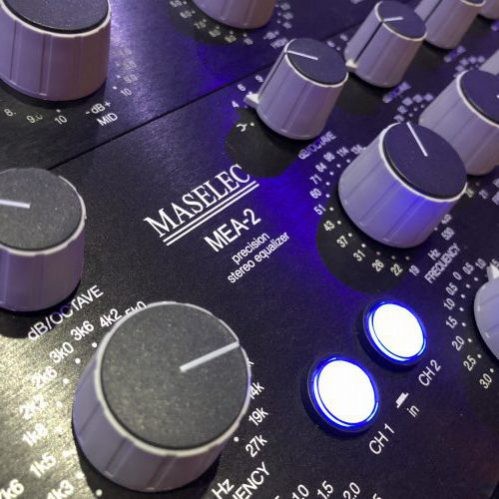 Prism Sound / Maselec MEA2
The MEA-2 is a stereo four-band analogue equalizer with stepped Q/shelf, frequency and cut/boost controls on each band. An ultimate sonic tool. I use it often in combination with the Maselec MLA3 Multiband Compressor. The MEA-2 is always giving a boost in the whole musically spectrum…. And beyond.
More info: http://www.prismsound.com/music_recording/products_subs/mea2/mea2_home.php
Dynamics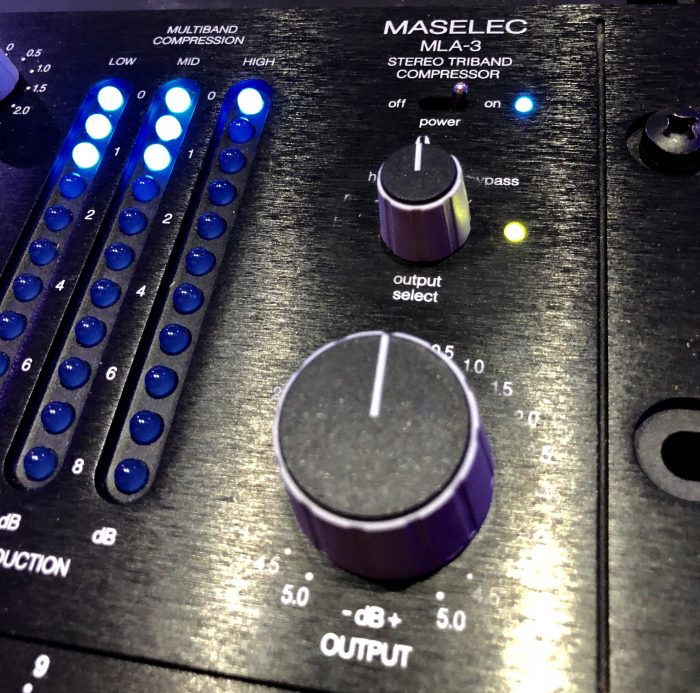 Maselec MLA 3 Triband Compressor
A really great compressor which works as a compressor and EQ in one! Use it for tonal balances and for creating solid and massive sounds especially Fat and tighten low ends, smoothing top ends and IN-YOUR-FACE mids!
A black beast! Love it..
For more info: http://www.maselec.com/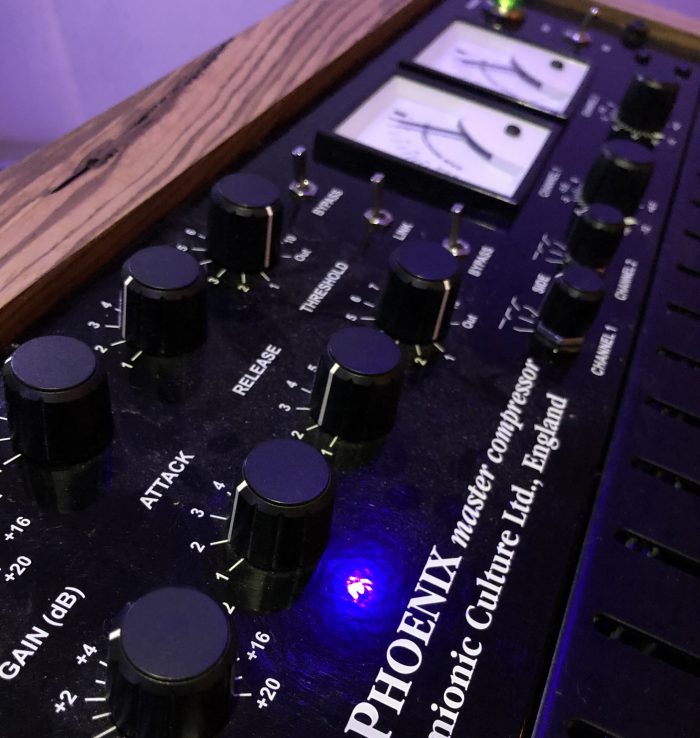 Thermionic Culture The Phoenix Mastering compressor
My first valve compressor. The Phoenix is well known for its smooth "soft knee" compression characteristic and excellent specifications. This means that it can be used as a compressor that will not harm your signal quality, whilst subtly controlling dynamic range.
The superb sidechain makes it possible to compress only mids/highmids and top end without affecting the bass. That's really cool!
For more info: http://www.thermionicculture.com/index.php/products/the-phoenix-12012-03-20-06-22-04-detail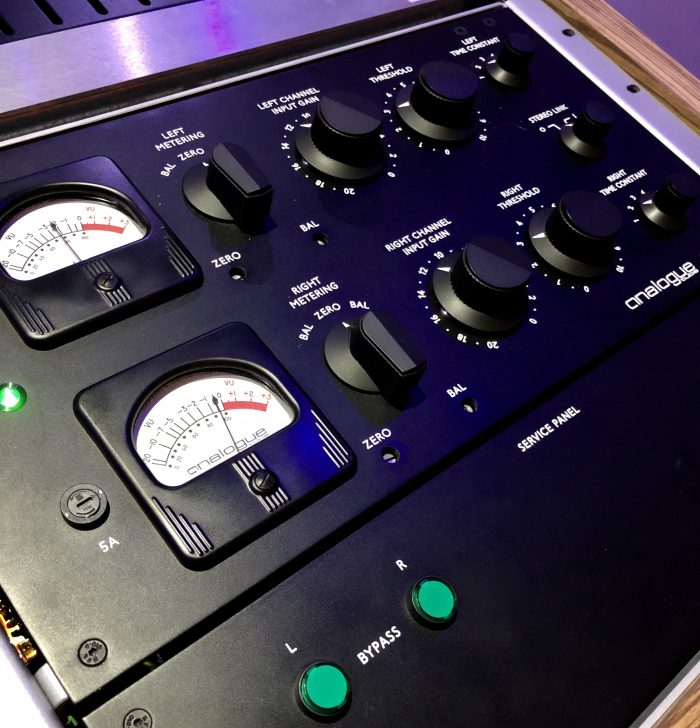 Analogue Tube AT101
My secret weapon.. Every day, every mastering session I am happy to work with this piece of craftmanship. Engineered by Simon Saywood. The AT-101 is a faithful recreation of the original Fairchild 670 stereo limiter. Built using traditional point-to-point wiring methods and standard turret component mounts. The audio path and power supply are completely free from any printed circuit boards. 22 Tubes heating up my studio daily, and delivers the most hottest masters you can imagine! This is really DA BOMB!!
For more info: https://www.analoguetube.com/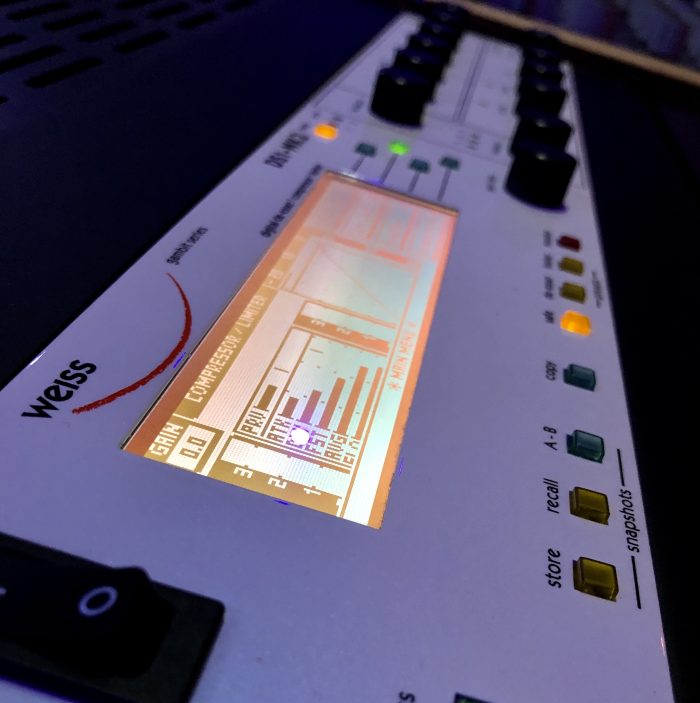 Weiss DS1 MK3 Gambit Series Digital compressor/limiter
The most transparant and flexible dynamic processer I really know. Use it to expand the analog sound in the digital enviroment. The crossover filters are linear phase for the highest sonic quality. The full band dynamics processor with soft knee compressor and hard limiter is ideal for program loudness control. Use it daily on almost every master!
For more info: https://www.weiss.ch/products/ds1
Monitoring & Routing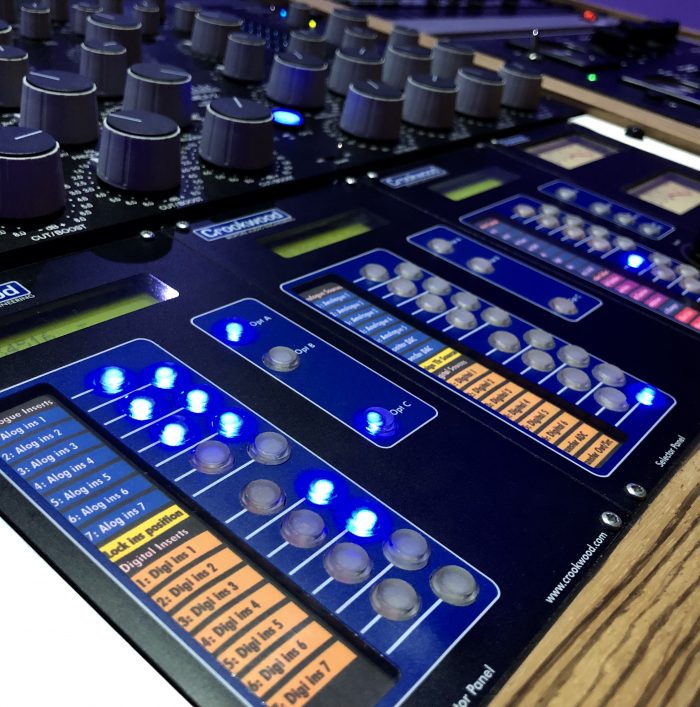 Crookwood M1 Mastering console
Heart of eMastering is the specific built Crookwood M1 mastering console. A combination of a monitor controlling and audiorouting system. Sonically one of the best consoles I've ever heard combined with hardwired patches for easy gear inserting… Analog & Digital.Wow! For more info: https://crookwood.com/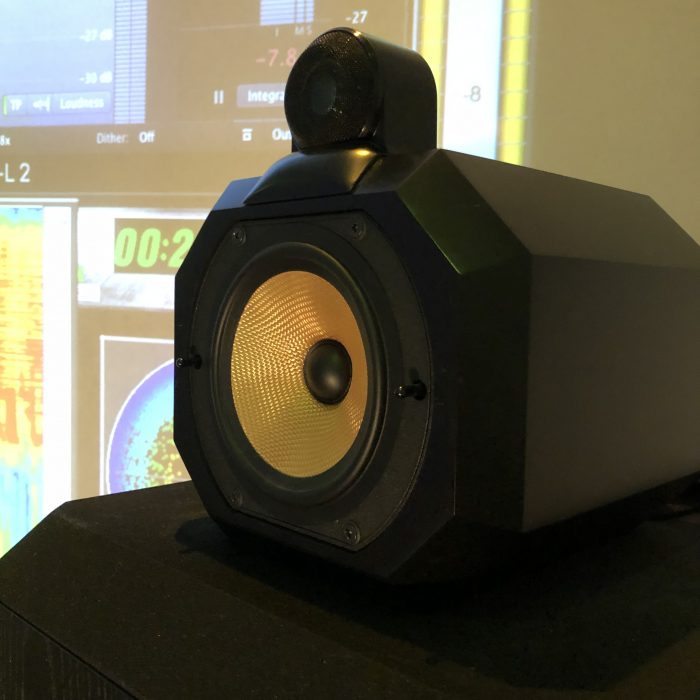 B&W 801 Matrix Series 3
3 way system of Bowers & Wilkins from the late '90's. I'm using these matched pair monitors for almost 2 decades now. This set from 1999 was one of the last produced systems.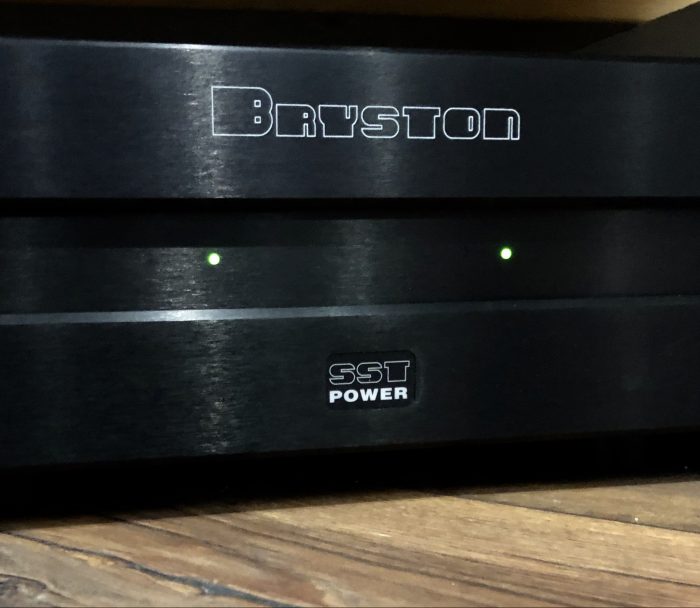 Bryston 4B SST Amplifiers
Each B&W monitor is driven by a 2 channel Bryston 4B SST amplifier to reach 900 Watts of power! Not often used, but now, you know it! An almost perfect marriage for more then 10 years @ eMastering now.
Conversion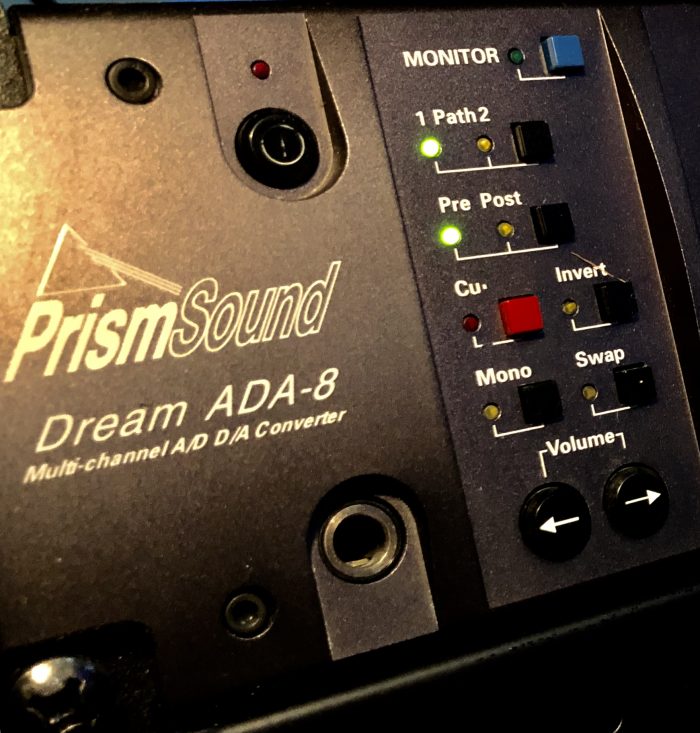 Prism Sound Dream ADA-8
8 channel of AD-DA conversion brings all my analog gear to another dimension in sound quality. Also used for DA monitoring, analog summing, digital master worldclock and AES routing module. One of the best converters on the market!
For more info: https://www.prismsound.com/music_recording/products_subs/ada8xr/ada8xr_home.php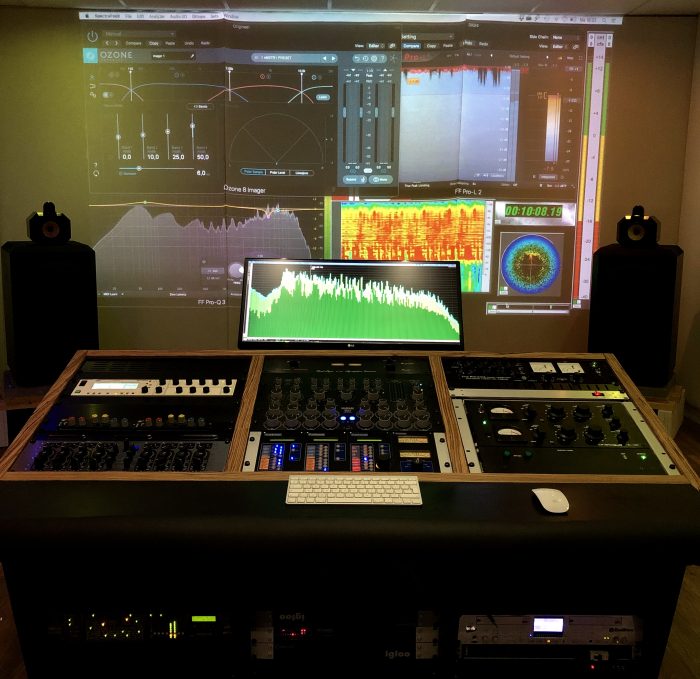 Plugins overview
Besides state-of-the-art analog mastering gear eMastering is fully equipped with the best plugin bundles available. For example; Izotope Ozone & RX , Fabfilter, Spectra Foo.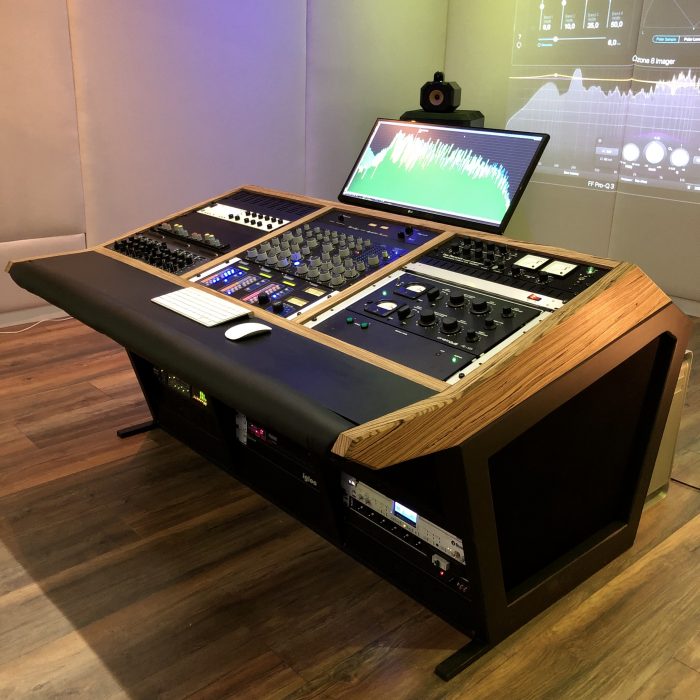 STeRWIN Masterdesk
Handbuilt wooden mastering desk from Zebrano & Okoume made bij @jorntvanzandbergen. Based on Sterling Plan B Series, now equipped with a total of 39 RU in the upper desk bay. More gear > more fun, friends called it the SteRWIN Desk!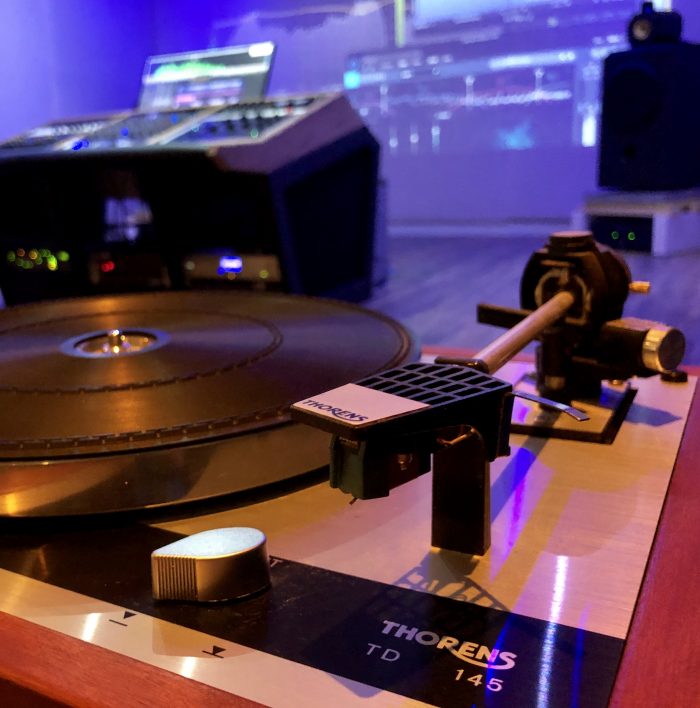 Torens 145 TD Turntable
Complete revised turntable from the mid 70's to check master cuts on vinyl before pressing proces starts. Amplified by a Neumann turntable pre-amp.